Protecting Your Power Generation Equipment
Martin Energy Group Services custom engineers and designs power generation packages and enclosures to provide solutions for your power generation needs and specifications. Our professionally engineered and manufactured sound-attenuated enclosures are custom designed for your application and offer the ease and flexibility of "flange to flange" installation. These modular gen-set systems provide all the necessary components for (CHP) combined heat & power production. We can supply the engine/generator, full heat recovery systems, a complete scope of gas handling & scrubbing systems, a climate controlled operator's room, in one tightly integrated package.The small footprint of these units make them easy to integrate into existing surroundings. Whether it's a gaseous or diesel fueled power generation, a modular switchgear or controls system, or a modular gas handling package, Martin Energy Group is ready and capable to serve your needs. No package or modular system is too unique, too large, or too small.
Typical Modular Applications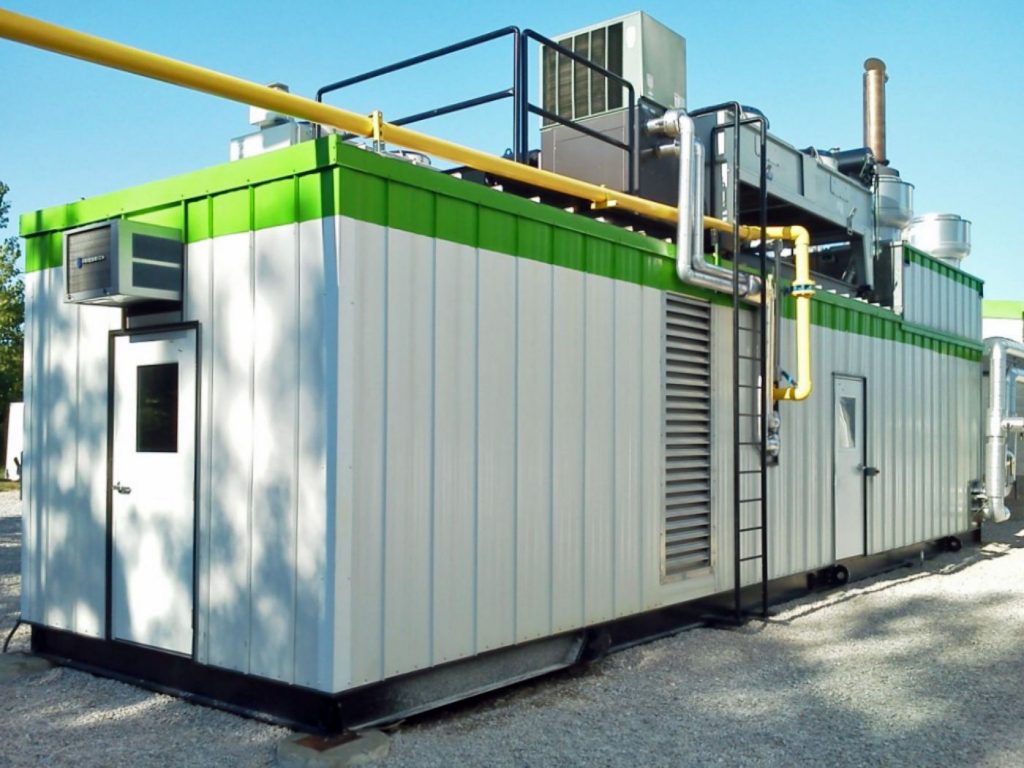 Manufacturing Plants
Hospitals/Medical Centers
Agricultural Facilities
Industrial Plants
Schools/Universities
Hotels/Apartment Complexes
Data Centers
Enclosures Designed & Manufactured for:
Cogeneration Power Modules
Tri & Quad-Generation Packages
Electrical Distribution Centers
Integrated Switchgear Modules
Mechanical Distribution Systems
Gas Booster & Handling Equipment
Pre-Built solutions or "off-site" manufacturing solutions save time and money because they are fabricated away from the work site concurrent with the project build or construction cycle.