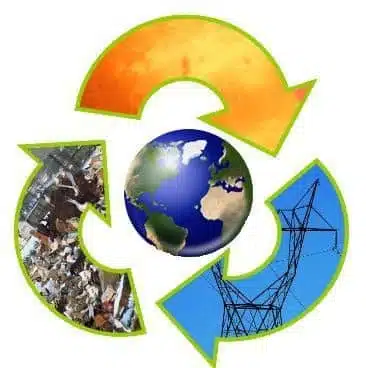 Martin Construction Resource (MCR) builds anaerobic digester systems to convert food waste into fuel and fertilizer. Food waste deposited into anaerobic digester systems boosts biogas production and increases electricity revenues.
Food waste digesters make our
customers' business more sustainable by:
Producing renewable ("green") electricity for immediate on-site consumption
Sell excess power to the utility
Recycling food waste nutrients into a plant-friendly form of fertilizer
Improves the local watershed
Reclaiming nutrients from food waste
Grow more food
Eliminating odors and greenhouse gas emissions
Improve air quaility
Commercial Food Waste
Residual food waste is usually commercial food waste that never made it to the point of public consumption. Food waste is being routinely delivered to dairy digesters by waste haulers who thereby avoid high fees charged by landfills. Farms are charging haulers about $20/ton whereas landfills can charge as much as $70/ton.
Depackaged Food Waste at the digester

Increasingly, we are seeing our industry make changes to handle food waste diversion and pollution management strategies that aim to reduce landfill deposits. The presence of packaging materials in food waste streams presents a barrier to efficient processing and biogas recovery. Designing a depackaging solution along with an MCR digester system creates a fully integrated energy system.
The Process
The initial steps taken toward site development will involve the compilation of a Scope of Work Document which is presented to the site owner for approval. After the client signs the Scope of Work Document, MCR proceeds with the site layout and structural drawings. Upon engineer review and approval of the structural drawings, the mechanical and electrical drawings are completed.
Site preparation in the form of earthwork is conducted while the materials and equipment are on order. Construction continues upon receipt of materials and equipment on site.
Installation proceeding during the construction phase includes field piping, digester piping, biogas flare, digester pumps, digester electrical, generator and piping, hot water system, gas piping, utility building electrical, and the separator system.
Our services also include startup, digester operations, troubleshooting, training, and comprehensive after-sales support.
International Experience
Installations in: Armenia, Australia, Belize, Bulgaria, Canada, Chile, China, Colombia, Costa Rica, Ecuador, El Salvador, Estonia, Greece, Ireland, Italy, Japan, Korea, Mexico, Mongolia, the Philippines, Poland, South Africa, Spain, Ukraine, Taiwan and Uruguay.
Our first overseas installation was in Japan in 1986. Between 2002 and 2005, MCR installed five covered-lagoon digesters in Chile for the handling of swine manure and for carbon credits. Since then, MCR has provided engineering, procurement, and construction services in Ecuador, Mexico, and Australia. We have designed and built over one hundred successful digesters. Today, MCR routinely provides round, mixed-tank and covered-lagoon digester designs for biogas production from farm and/or food waste.
Martin Construction Resource (MCR) provides you with turnkey general contracting services to carry out all construction and subcontracting for your project. Or we can supply the digester design, manufacture the equipment, and provide expert guidance to your team's General Contractor to develop the project. You can trust our expertise to bring success to every aspect of your project, including (but not limited to), excavation, concrete, plumbing, wiring, and construction. Our parent company, Martin Energy Group (MEG), will be the primary engineering and technology systems provider for the biogas genset.
Our company culture supports simple, creative, and cost effective solutions to engineering, design and construction problems. In addition, our custom design services often result in an MCR project costing less than the competition, while meeting or exceeding other systems in biogas and electricity output.