McKee KY, is a 5th-class city in Jackson County, Kentucky, in the United States. It is the seat of its county. The population is around 800 and was named for Judge George R. McKee.
Jackson Electric Energy Cooperative (JEEC) is a not-for-profit distribution cooperative owned and controlled by the members it serves. Headquartered in McKee, Kentucky, the cooperative currently serves more than 51,000 electric accounts throughout 15 counties. With coal power plants shutting down and utilities maxed out, JEEC decided to add a local Power Generation System to provide Peak Power Shaving to their local grid. This Modular System al-lows JEEC to be versatile and curb the high cost of peak power demand.
A 1025 kWe Natural Gas Powered Generator Package powered with a Siemens-Guascor engine was installed for remote operation and control. Utility Grade Switchgear and Synchronization along with the engine /generator are installed in a Modular system providing a small installation footprint. The Modular Package gives JEEC the flexibility to relocate the Power Generation System at any given time with minimal disturbance and also the quick "flange to flange" installation.
Facility Quick Facts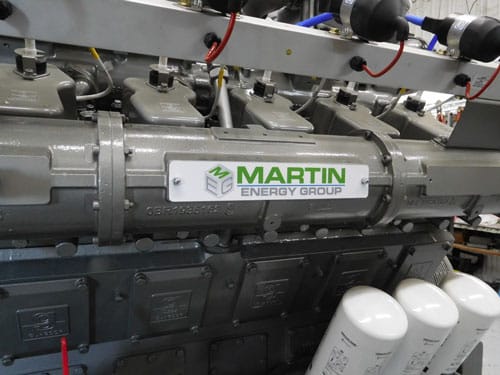 • Location – McKee, KY
• Fuel Type – Natural Gas
• Utility Peak Shaving
• Electrical Production – 1025 kWe
• Switchgear & Engine Controls
• Modular Enclosure
• Remote Operation & Control
• Power Distributed to Local Utility